Fringe is the most fashionable and versatile
hair accessory
for 2019. It has already become an irresistible fashion trend for wholesalers, distributors and brands. To show your end-users a giant surprise, are you ready to embrace the new trend with your great enthusiasm?
When it comes to fringes there's almost always a fringe to suit everyone, do not hesitate to contact our processing factory, from short to long, you'll find a perfect style for your hair accessory market right now. We have created a new fringe for your market, as below. Besides, we also have many other fringe styles for your option.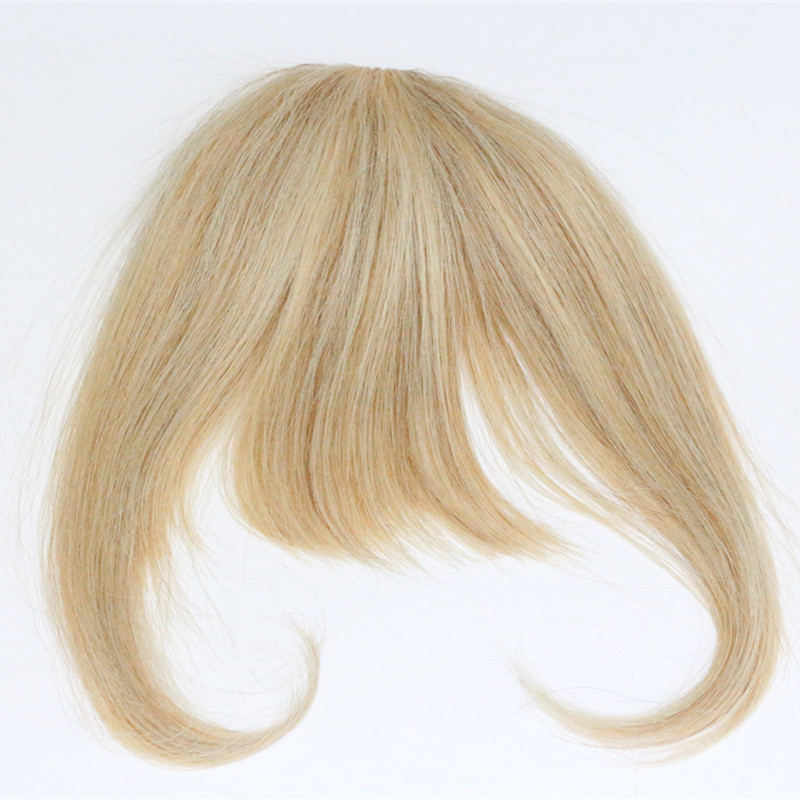 Let's come to the new world of fringe and get ready to embrace the new Kingdom.
1)
Why Should My End-users Need A Fringe? Why Suggest Not
To Cut Their Own Fringe?
Stop their thought of cutting a fringe unsatisfied and put down the scissors. The most important rule of getting a fringe is not cutting their own hair. For sure that both you and us have directly experienced the disaster hairstyle or watched the disaster videos on the Internet, same as your clients, but why do they still take it for granted that it will be resolved well? Actually, fringe is the biggest headache for the hair stylist, because it's really hard to control well when cutting. However, fringe can keep consumer's hair intact while ensuring that they have a satisfactory hairstyle.
2)
Is There A Right Style For
My End-users' Face shape? Answer: Yes, Vary With Each Individual.
Whether you believe it or not, the face shape is a crucial factor in matching the right hair style. Everyone could handle a fringe, but it will be perfect if take your end-user's face shape. Maybe the fringe in their mind must be stiff and do not fit for them. Don't worry, there are many other styles can be met their specific needs, that's what we always do for our customers, we will help you to design the right style to suit your customers.
If your end-users are round faces, slant or middling fringe is the best choice for them. To extend the face, it's better to leave it a little longer at the sides, so that it could fall just below the cheekbone, the profile of the face can be well modified.
If your end-users are oval faces, although it is a more beautiful face, the face is relatively long, so to reduce the face shape, you can recommend the fringe for her which covers to the eyes. Full of wavy lines of lateral hair, can be a good modification of the face.
If your end users are square faces, the fringe with a fluffy shape will cover part of your client's face and make it not look like a square face, and there will be a mature feeling.
3)
Do My End-users
Need A Long Time To Style And Take Care Of Her Fringe? Answer: No !
Just like the other hair pieces and wigs, the fringe is easy and convenient to take in and take off, so don't worry it's difficult to look after.
You could pick a satisfied style of the fringe, only you haven't met or imagined, there's no style that we can't design. Thus, there's no need to take time to think how to style it again.
4)
May I Know More Info About Cap Structure?
The cap of the fringe could be divided into hand tied made (as below) and machine made, which suits the different market. The cap size could be made according to your specific requirement. Maybe you are not sure whether it is fixing for your end-users' head or not, please be assured, the clips could be worked it out well.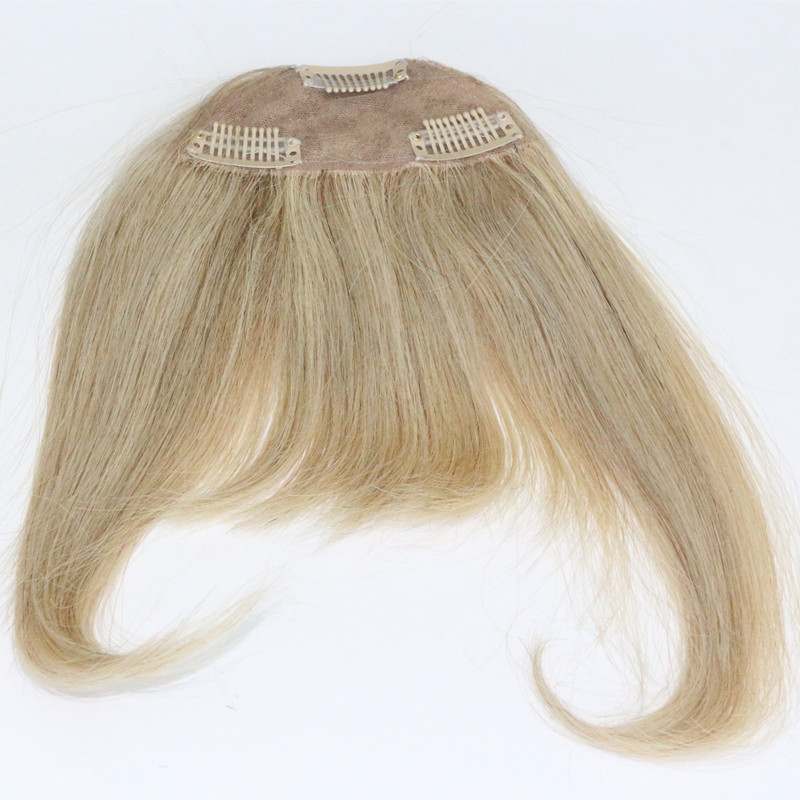 The new fashion trends of the fringe knocks but once, so you / we must make the most of it.. Don't hesitate to contact our factory as soon as possible. We will provide more professional info for you to expand the market of hair pieces and wigs. It's the season of fringe, the market of it is quite a big cake, we are here waiting to share with you.