HAIR PIECES & WIGS
Full hand tied, half hand tied and machine made, or
full machine made are all available.


PONY TAIL


Machine made, low cost

HAND TIED PIECES

100% handmade
2-3 strands of hair are tied at each spot
Natural looking just like growing from
your own scalp.
SILK TOP WIGS / JEWISH WIGS

Made of Mongonlian virgin human hair, Rabbi
certified, could customize wigs with your
provided hair.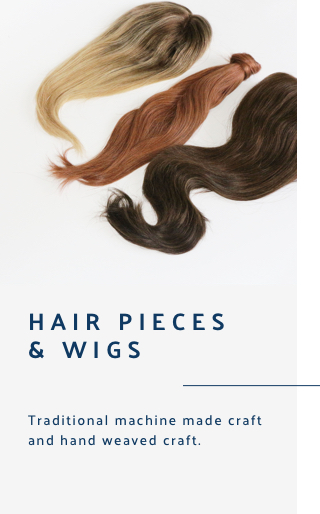 PRODUCT
//
HAIR PIECES & WIGS