Early this month, Ivanka Trump sports a brand-new hairstyle when started her tour of South America to promote economic empowerment of women in developing countries.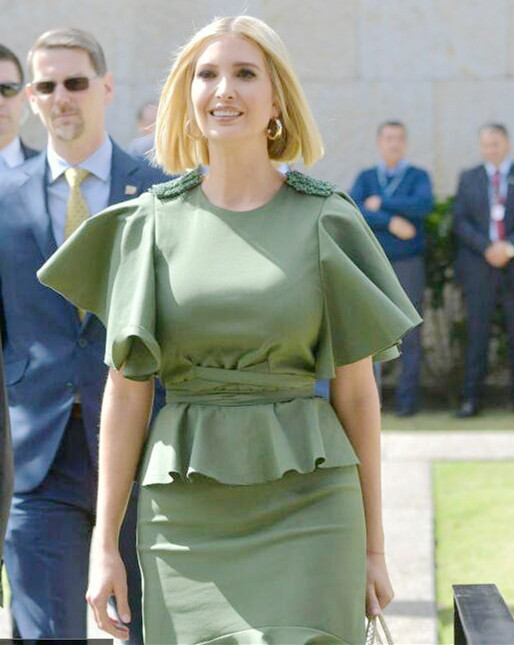 It's a well-known fact that the Trumps' physical appearances are carefully calculated, because they appear in the eyes of the public and will constantly be on the news, they need a look that people want to understand and be comfortable with and associate with.
Professionals say a major hair change can signify personal change. Some say Ivanka's subtle hair change might contain a message about her political ambitions. Some says she's going to be heavily involved in her father's coming campaign and this hair makes her look more grounded and more mature and more professional. Someone say her new bob look gives off a "Take me more seriously" vibe.
Question is...Why short hair?
Short hair
for women symbolizes being independent, progressive, spirited, confident and professional. It also means disguise her gender. Think about those female world leaders, Hilary Clinton, German Chancellor Angela Merkel, former UK Prime Minister Theresa May, and IMF chief Christine Lagarde, who all sport short hair.

Another question is ...Why Bob?
We all know what a bob looks like, and strong female personas throughout history have been defined by their bob hairstyle.
Cleopatra is often depicted wearing aspects of the bobbed style. 15th Century heroine Joan of Arc may have been a direct inspiration in the creation of the bob fashion at the beginning of the 20th Century.

Singer Mary Garden said in 1920s, Bobbed hair is a state of mind and not merely a new manner of dressing my head.
Today, bob is one of
2019's biggest hair trends
, encourage a more daring side of females' personality, just like Ivaka Trump. It's a versatile look whether you work in politics, business or offices.
Plenty of women would like to enjoy the bob style in working occasions, but can still keep their own long hair in party or holiday occasions. Bob
wig
is here to perfectly make it possible.
For more info of
bob wigs
, email us directly now.